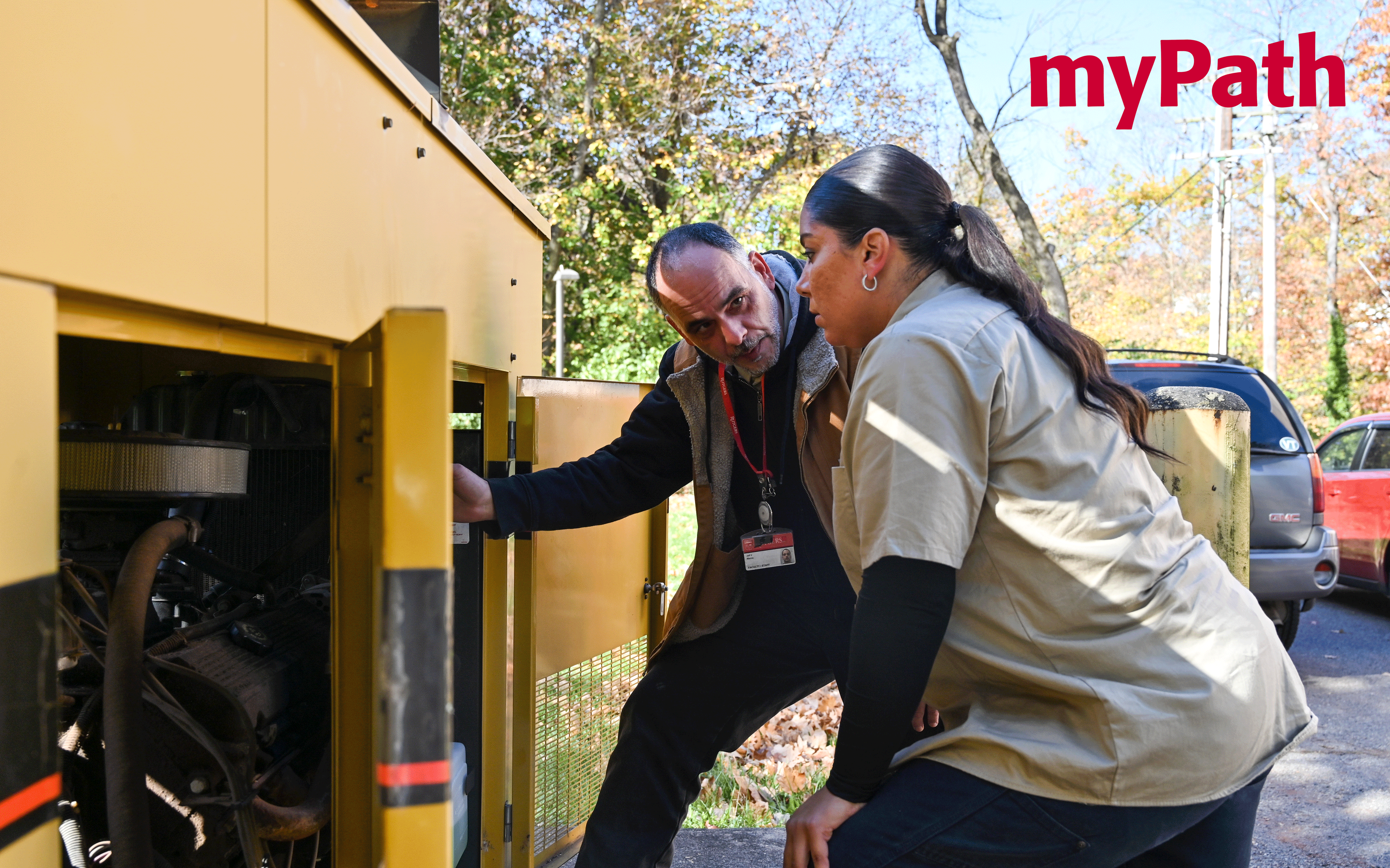 Craft Trainee Opportunity
The Craft Trainee Program is designed to develop well-trained, skilled workers to fill critical trade positions within the Rutgers Division of Institutional Planning and Operations. The Program provides an education and on-the-job training, as well as progressive employment and promotional opportunities leading to full journeyman status upon successful completion and graduation from the program.
Prerequisites for the program

In collaboration with the U.S. Department of Education and the U.S. Department of Labor, Rutgers University administers the Craft Trainee program. Prerequisites for the program:

High school/vocational school diploma or equivalent education
Valid driving license and at least two years driving experience
Successful completion of the Rutgers Defensive Driving Course

Classes offered

This four-year program allows trainees to shadow mechanics and attend Middlesex County Vocational and Technical School two nights a week. Night classes are trade-specific courses in one of the three possible chosen tracks:

Part of the curriculum includes learning the codes and regulations for the selected trade. Trainees must be on the job for a minimum of 60 days before attending classes. Trainees spend 16 months with a journeyman mechanic in one location and then rotate, with progress reviews in-between.

If all requirements have been met by the trainee after four years with this certified apprenticeship, the trainee will be certified in all 50 states, although trainees may be eligible to hold different state licenses.  
This program also offers a robust mentorship program.
Job postings for the Craft Trainee program open annually in the beginning of each year.