About Institutional Planning and Operations
Image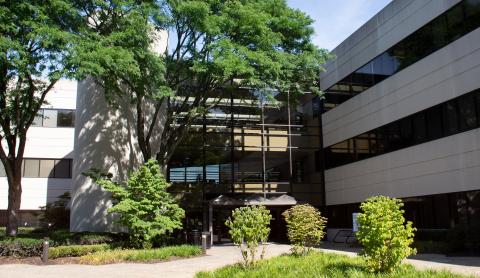 Institutional Planning and Operations was developed to create universitywide efficiencies in service delivery and optimal effectiveness in resource utilization, benefiting the university community. This division brings together planning and transportation, facilities operations and construction, public safety and emergency management, and the majority of the university's auxiliary enterprises.

Antonio Calcado, Executive Vice President and Chief Operating Officer, heads this vital division. This division oversees the university's continued physical growth, its security, and its transportation services all of which are evolving rapidly to meet the demands of a technology-enhanced world.
---
Building History
It is with great pride that Institutional Planning and Operations provides stewardship over Rutgers physical properties. From the landscaped grounds to the highest roof, from the infrastructure hidden underground and within walls, to the highly sophisticated research labs, we operate and maintain almost 1,000 buildings on over 6,000 acres. Our buildings are of every age, use, and architectural style and our grounds include dams, seawalls, urban oases, suburban settings, and rural agriculture stations.

Founded 10 years before the American Revolution, Rutgers is the eighth oldest institution of higher learning in the United States. We started as a small colonial college and have grown into a leading national public research university. Take a look at our history through the lens of our buildings.
---
Supporting Today, Envisioning Tomorrow.
Our tagline reflects the responsibility of Rutgers' employees to keep the university functioning each day while looking for and implementing the most cutting edge technologies as we envision the future state of Rutgers.  
---